Bellē Up is a Black-owned women's apparel, accessories and gift boutique located in Chicago's Beverly neighborhood. Photo: ©Bani's Beets.
In honor of February aka Black History Month, we thought we'd take this time to shout out some of our favorite fellow Black-owned businesses throughout our fare city. We recognize that Chicago is vast, with so many dope businesses to choose from, so this is an admittedly small sampling of some of our team's faves.
We've broken our list into four categories and have highlighted one category per week throughout the month (if you missed the previous three, be sure to check out those posts on the blog). But without further ado, here are our 15 Black-Owned Chicago Food & Beverage Favorites (listed in no particular order):
1. Old Fashioned Donuts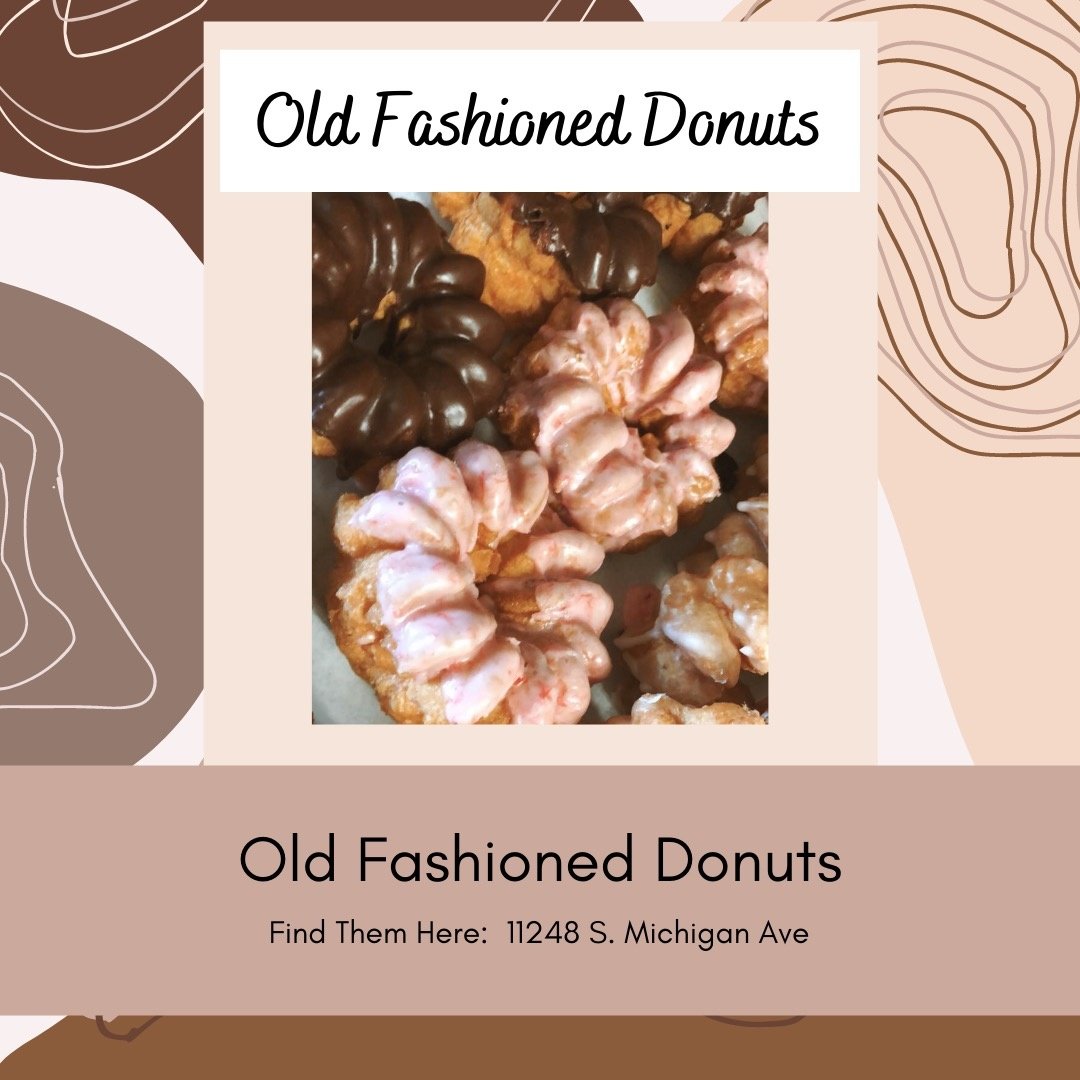 We said these are listed in no particular order, but when you've been serving up sweet goodness for nearly half a century, you've earned the right to be first on every list! Old Fashioned Donuts has been a south side staple since 1972. Whether you crave artisanal classics like glazed, buttermilk or chocolate doughnuts, or the crown jewel apple fritter added only a decade ago, Old Fashioned Donuts are melt-in-you-mouth delish. Made fresh daily, visit their Roseland location six days a week (closed Sundays) to snag your favorites.
2. Frances' Deli & Brunchery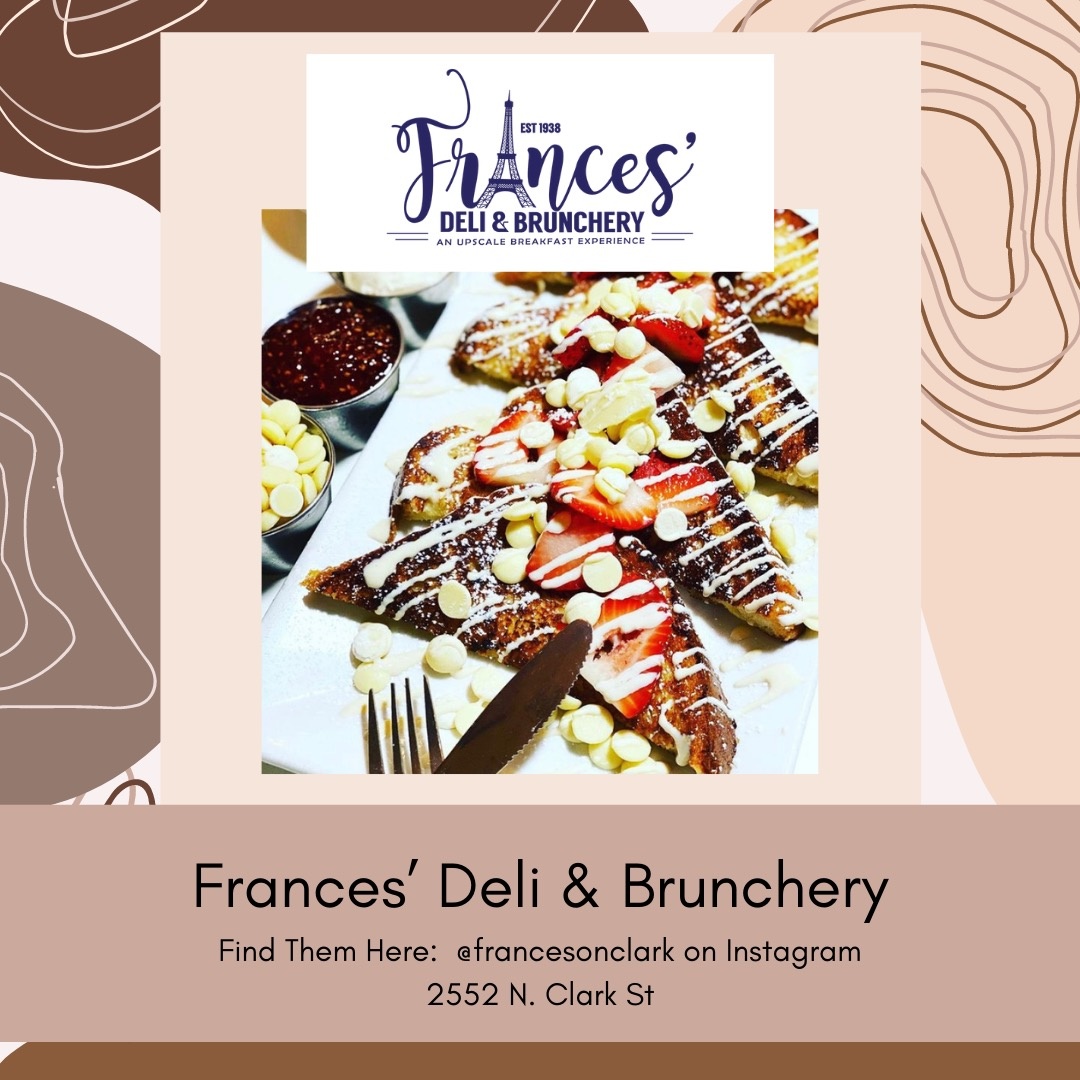 Frances' Deli & Brunchery, located in East Lincoln Park, is home to the only African-American Executive Chef in all of Chicago, Derek Rylon. While its known for its comfort food, generations-old family recipes and sandwiches too big to finish in one sitting, Chef Rylon uses his meticulous culinary expertise to weave in avant-garde menu items that are constantly revolving. It's the ultimate upscale breakfast experience. 


3. AndySunflower Cafe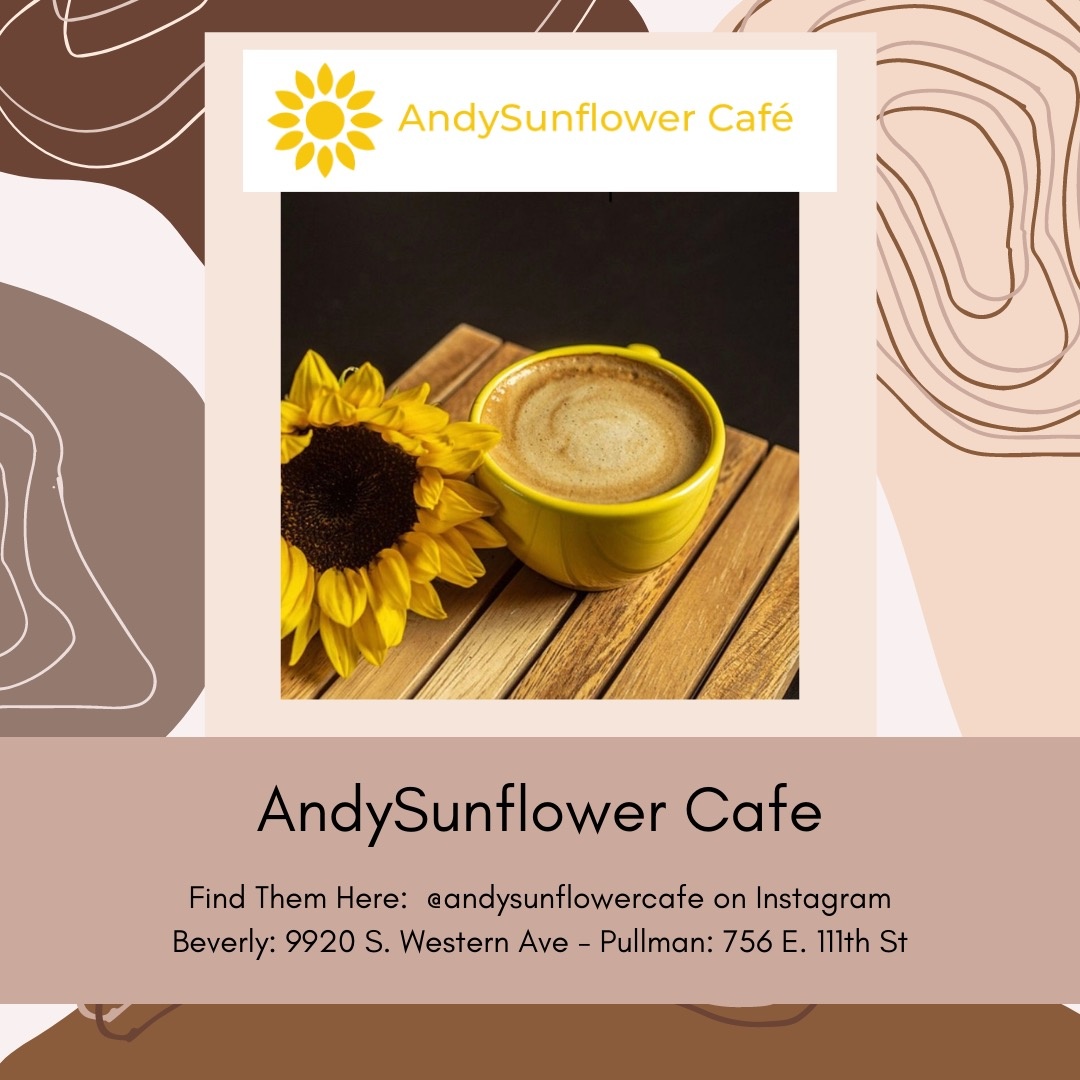 AndySunflower Cafe proudly creates flavorfully-crafted coffee beverages extracted from the freshest of beans, sourced from only the best roasters. Focusing on the process, whether you prefer drip coffee, espresso shots or a specialty latte (such as Lavender, Chocobutter, Magic Maple or The Bourbon), you know your beverage is built different the moment it's poured. But if coffee isn't your thing, don't sweat it! AndySunflower Cafe also offers a variety of speciality hot and iced teas while sweetening up your morning with none other than fresh Old Fashioned Donuts (above). 
4. Ain't She Sweet Cafe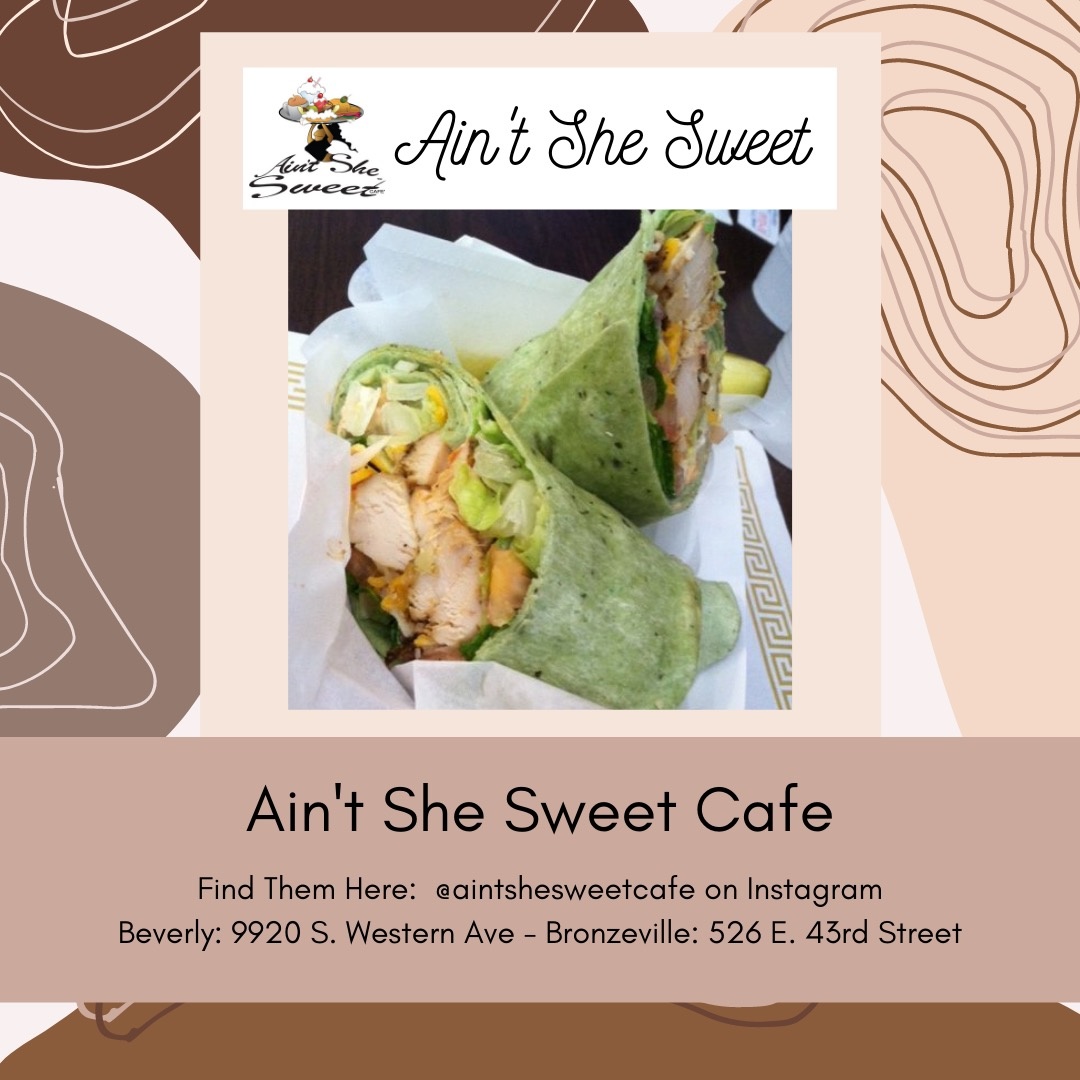 Ain't She Sweet Cafe boasts locations in two of Chicago most historic south side neighborhoods: Bronzeville and Beverly, and offers a menagerie of savory meals and sweet desserts. The Jerk Chicken Wrap or Salad are heralded favorites, but Ain't She Sweet also cooks up hearty sandwiches, paninis and soups. Then, to ensure that your meal finishes on the sweetest note possible, go ahead and choose from their wide selection of cakes, pies, blended smoothies or milkshakes, and ice cream flavors. 
5. Kimbark Beverage Shoppe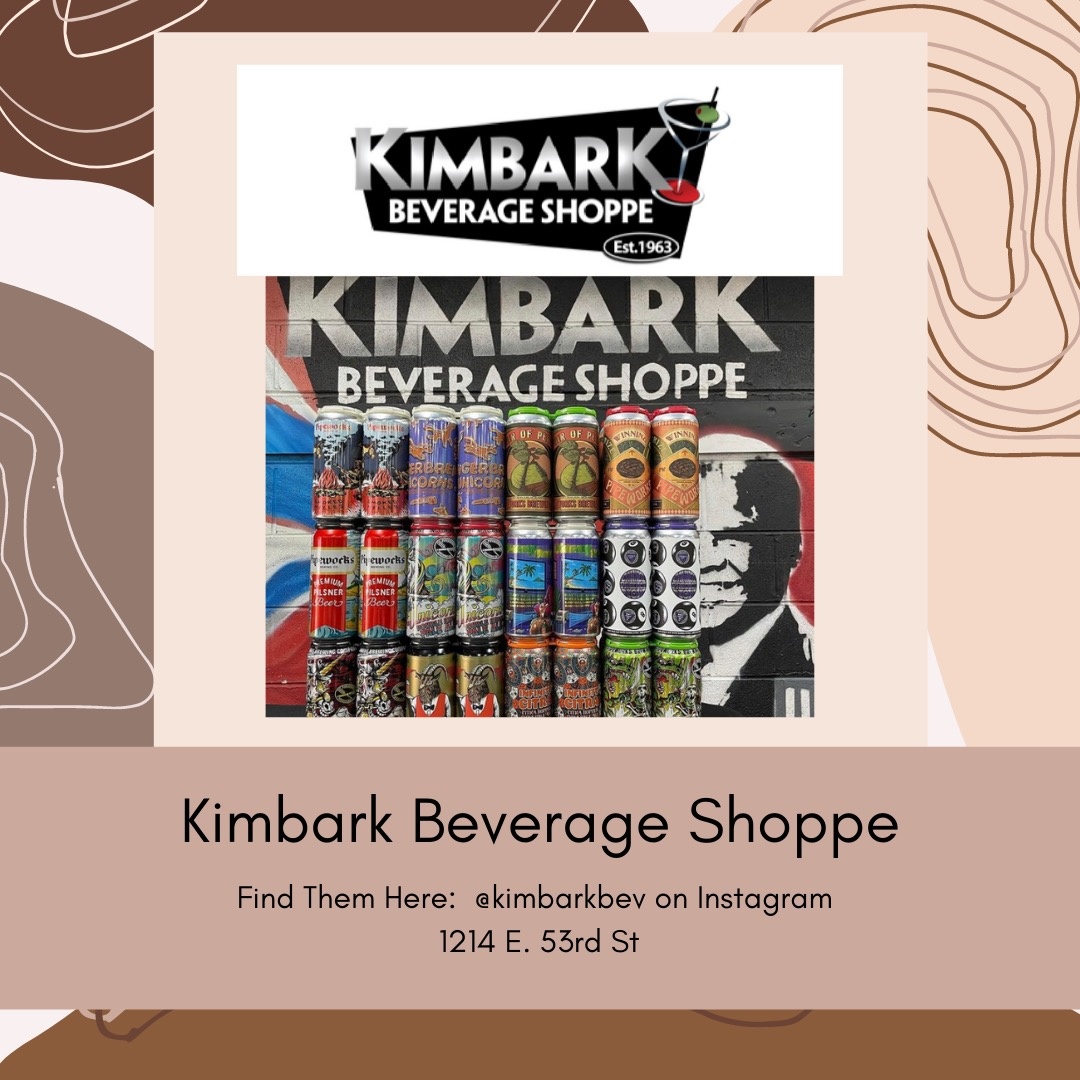 Kimbark Beverage Shoppe is a well-known staple in Chicago's Hyde Park neighborhood committed to providing the widest variety of wine, beer and spirits to fulfill your entertaining and celebration needs. Here, you're sure to find just what you're looking for, and if you don't already know quite what that is, Kimbark's knowledgeable staff stays at the ready to assist. Perhaps even more than the products sold there, it's Kimbark's sense of community that truly lifts your spirits.    
6. Bani's Beets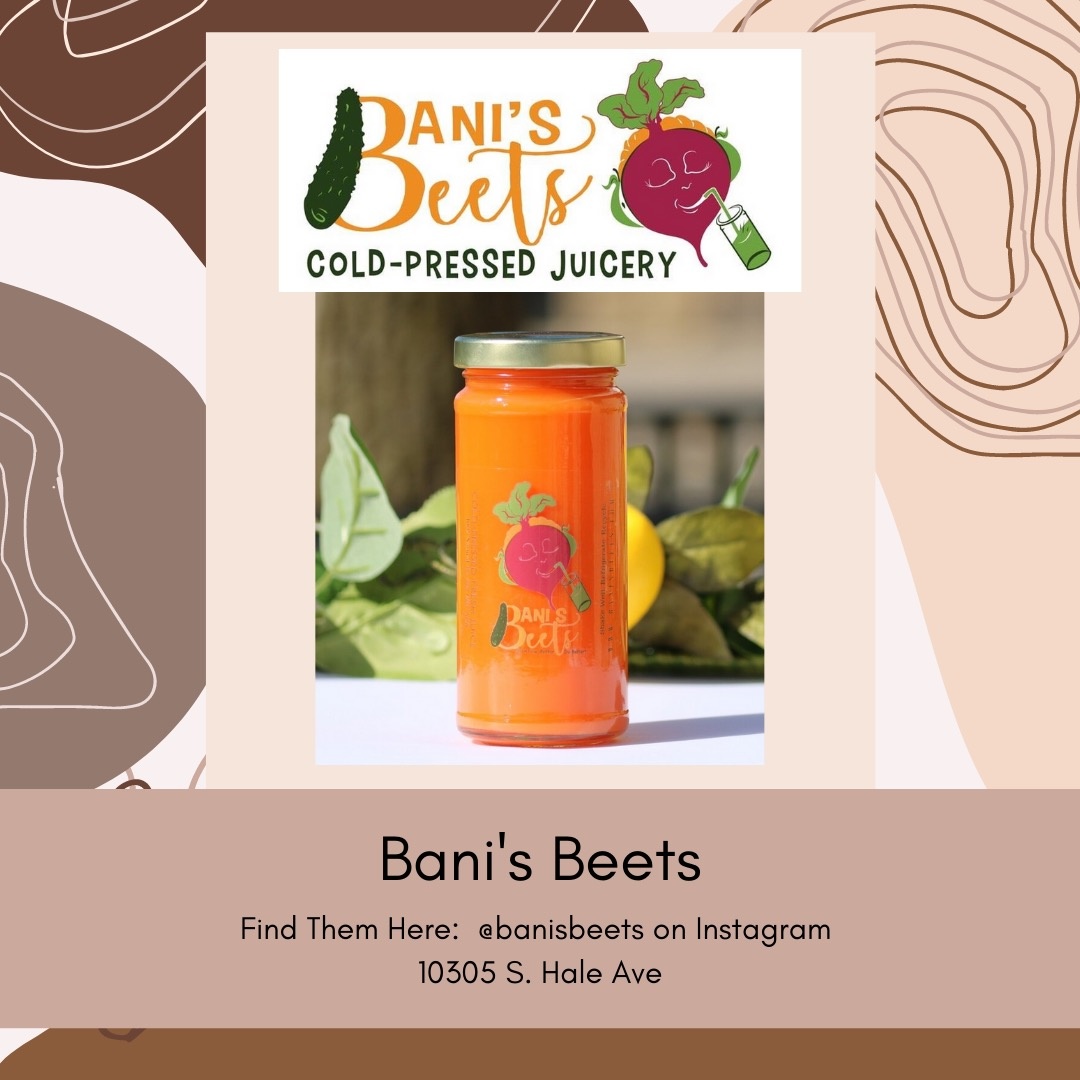 Bani's Beets is a cold-press juice bar committed to providing fresh, quality juice and foods to support a healthy lifestyle. Its nutrient-loaded juices and wellness shots are made to order at the Beverly storefront, or available pre-made in locations throughout the city. Or if you're truly ready to beet to your own drum, at Bani's you're free to build your own 8 ounce beet juice concoction choosing from a variety of healthy ingredients. 
7. Cakewalk Chicago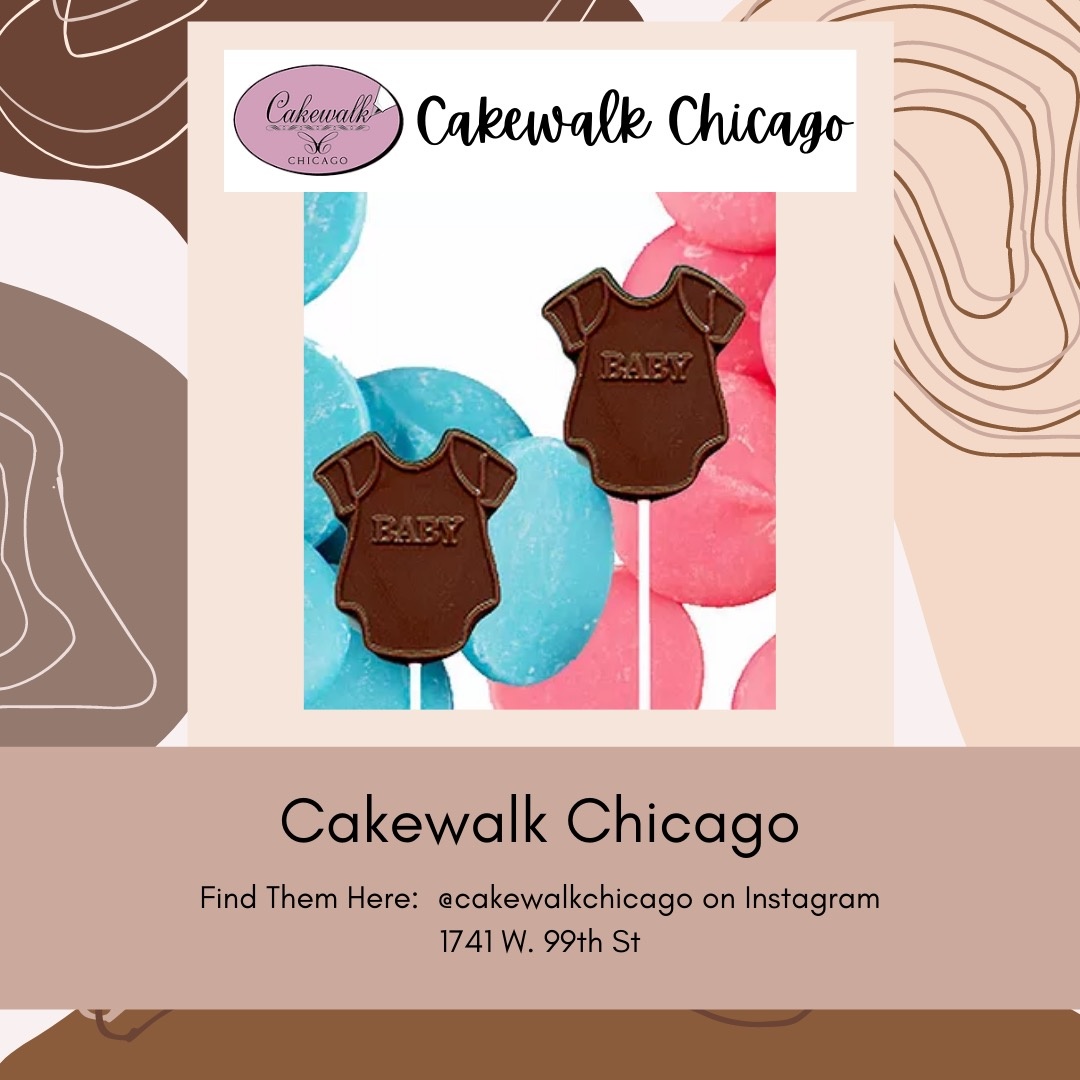 Cakewalk Chicago isn't a bake shop; rather, it's where bakers and candy makers shop. Whether you're a beginner or a professional baker or confectioner, Cakewalk Chicago is where you go to find the best tools, supplies and guidance to aid you on your baking journey. Molds, pans, liners, frosting, sprinkles, kits ... you name it, Cakewalk Chicago is your one-stop-shop for making and decorating your sweets projects. 
8. Let's Get Poppin'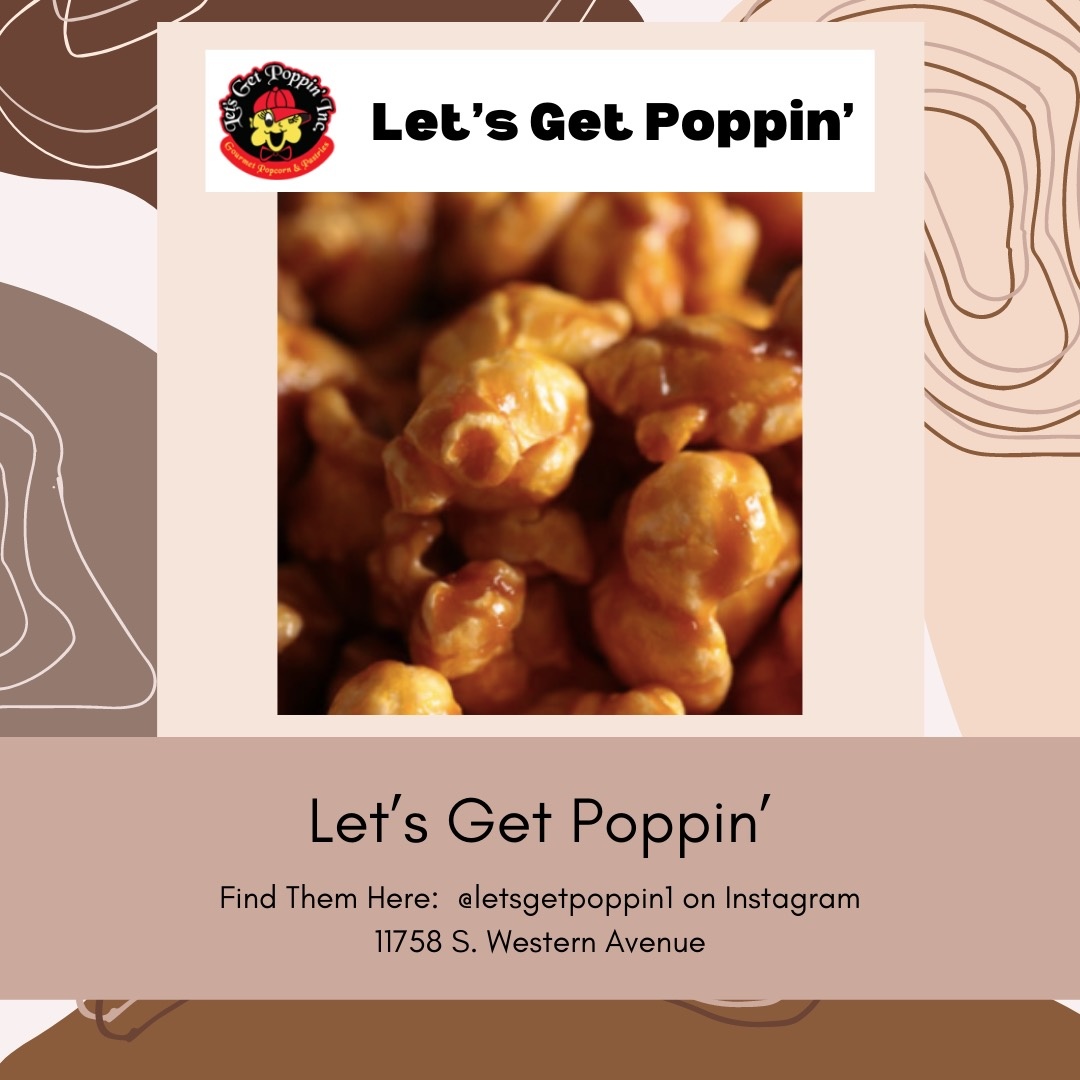 Let's Get Poppin' specializes in handmade gourmet popcorn. From traditional plain or butter to more exotic flavors, like Bacon Cheddar, Ranch or Salt & Vinegar, you can choose your finger-lickin' goodness by the bag or tin.  



9. Ohana Ice & Treats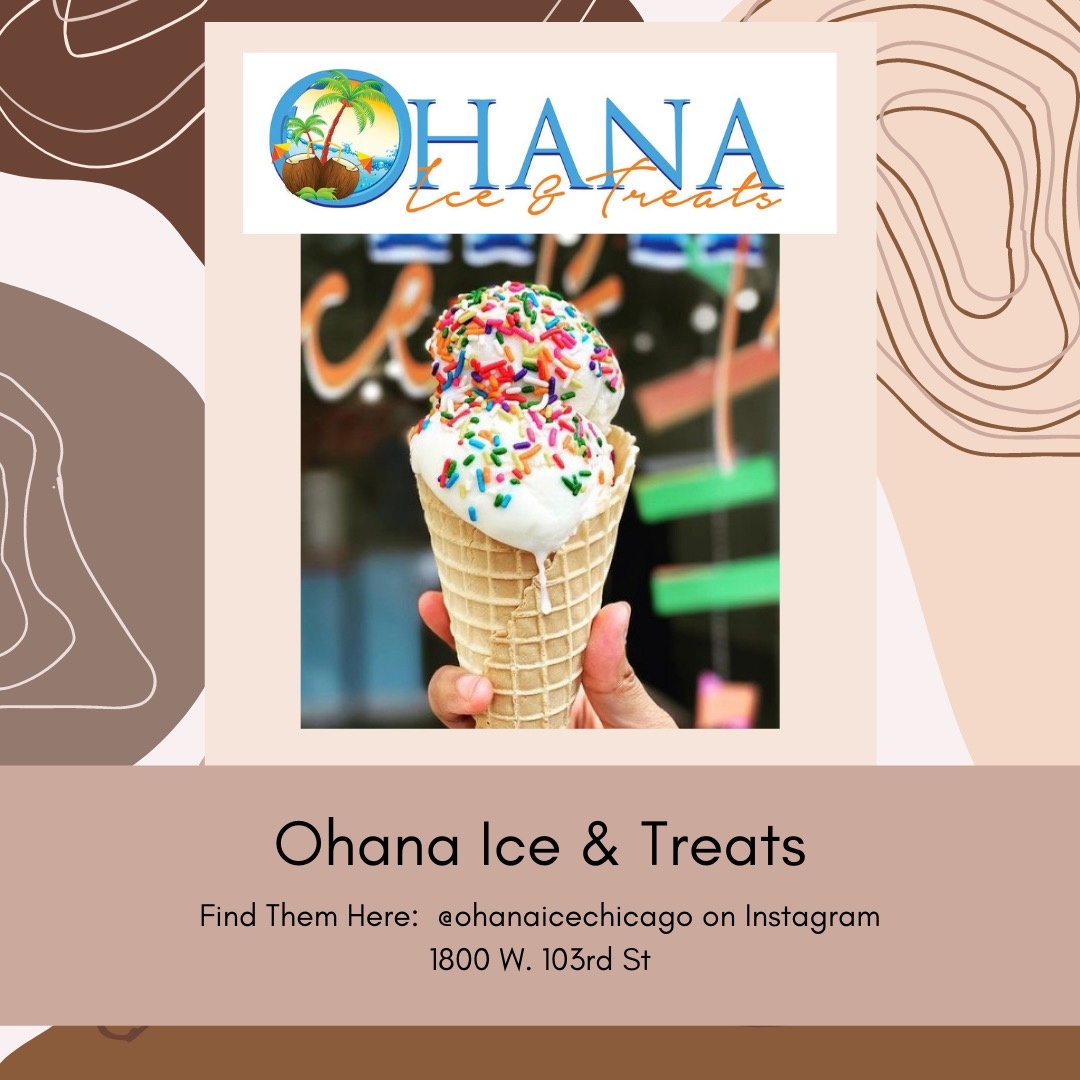 "Ohana" means "family," and Ohana Ice & Treats lives up to its name. Specializing in Hawaiian shaved ice, an ice-based dessert made by shaving a block of ice (rather than crushing, like a snow cone) and topping with your favorite flavored syrup(s), Ohana serves up delicious treats with warmth and love. But if shaved ice isn't your jam, Ohana's creamery offers a variety of traditional and unique ice cream and frozen yogurt flavors to enjoy on their own or as the base of a sundae or shake.    
10. Batter & Berries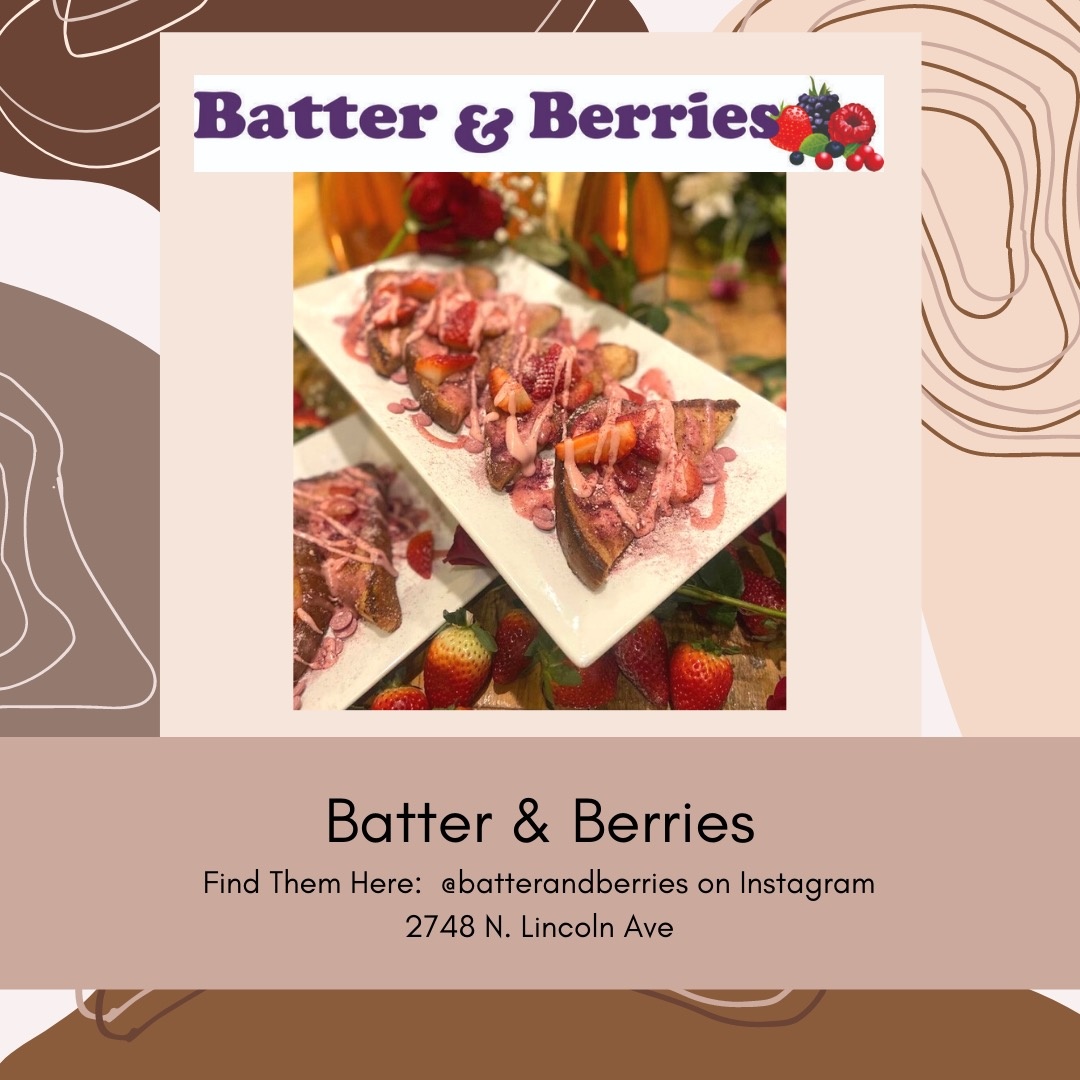 At Batter & Berries, the mission is simple: to provide you with delicious food, a fun and uplifting atmosphere and serve you with joy. Its menu consist of freshly prepared items, sourced in collaboration with other local artisans, purveyors and craftspeople, combined to create flavorful meals. Pro tip: don't leave without trying Batter & Berries' world-renowned french toast, and if you have a hard time choosing just one ... don't! Treat yourself to the French Toast Flight. *wink*  
11. Two Fish Crab Shack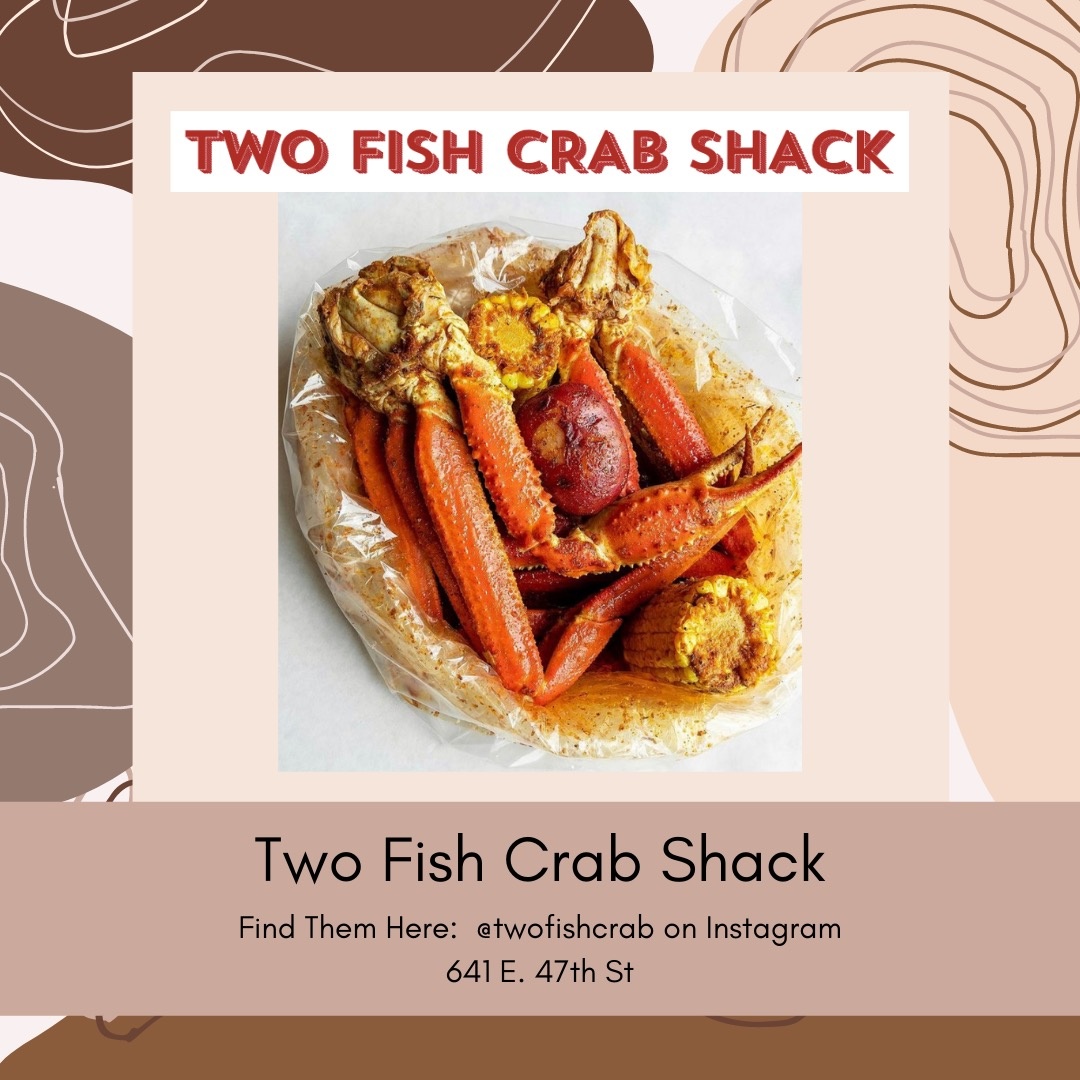 Two Fish Crab Shack offers a spectacular a la carte style seafood boil, featuring a variety of fresh, daily seafood selections and multiple seasoning options to suit your preferred flavor profile. It's a fun experience where plates and utensils aren't needed; dive directly into the bag with your hands, but make sure to secure your bib! Dine in, carry out or now you can even enjoy Two Fish To-Go—a pre-packaged boil-in-a-bag experience available in the freezer section at select Mariano's locations.    
12. Virtue Restaurant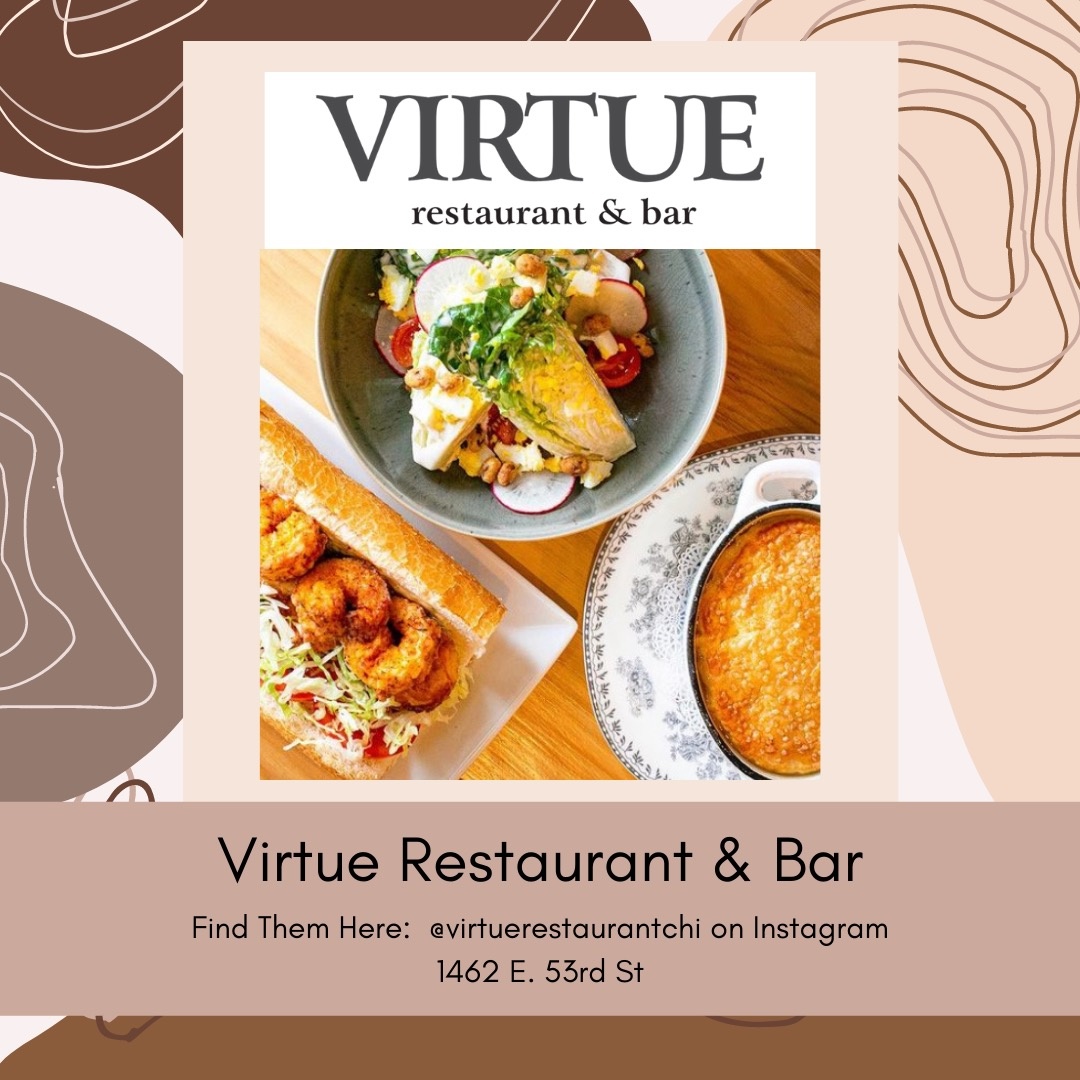 Virtue Restaurant, stationed in Chicago's historic Hyde Park neighborhood, serves up hearty Southern cooking paired with wines and cocktails in a "funky-chic," open kitchen concept quarters. Here you'll find Southern American comfort foods, like gumbo, catfish, collard greens and mac & cheese, often with well-executed twists. Looking for Virtue's "pandemic pivot"? Try the new Shoebox Meal—a fried chicken meal packed in a collaborative cardboard box designed to pay homage to the Black American train car dining experience in the Jim Crow era—or try their fulsome to go menu.   
13. Do Well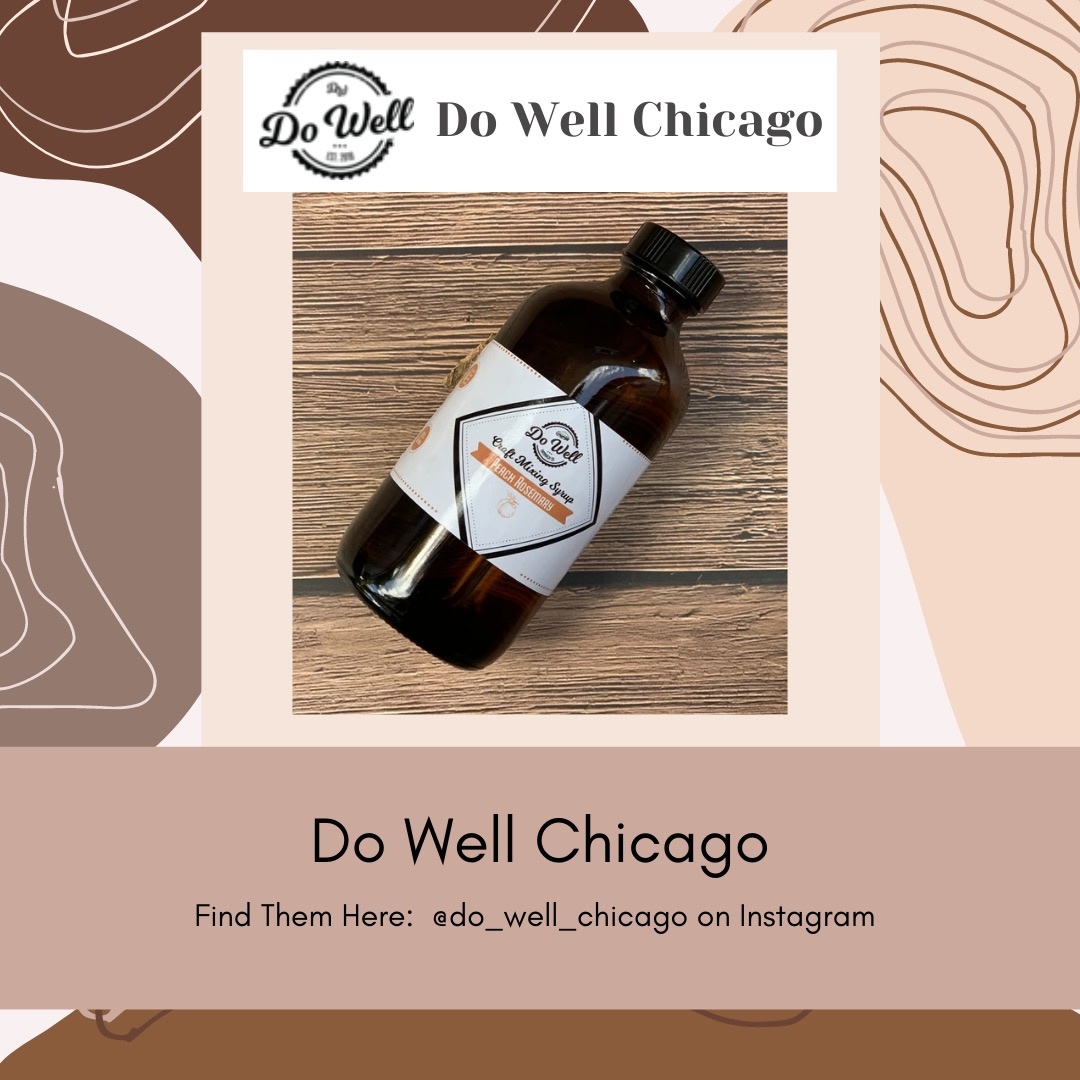 Do Well is a true thirst quencher. What began with a killer craft lemonade recipe that left sippers thirsting for me, has thrived into a full-on beverage business. Do Well's handcrafted lemonades are made with real fruit, herbs and pure cane sugar ... ya' know, simple ingredients that you can pronounce. Refreshing, right? And while lemonades are still the star of the show, don't sleep on Do Well's line of craft cocktail/mocktail mixers.    
14. Soul Vegan Luv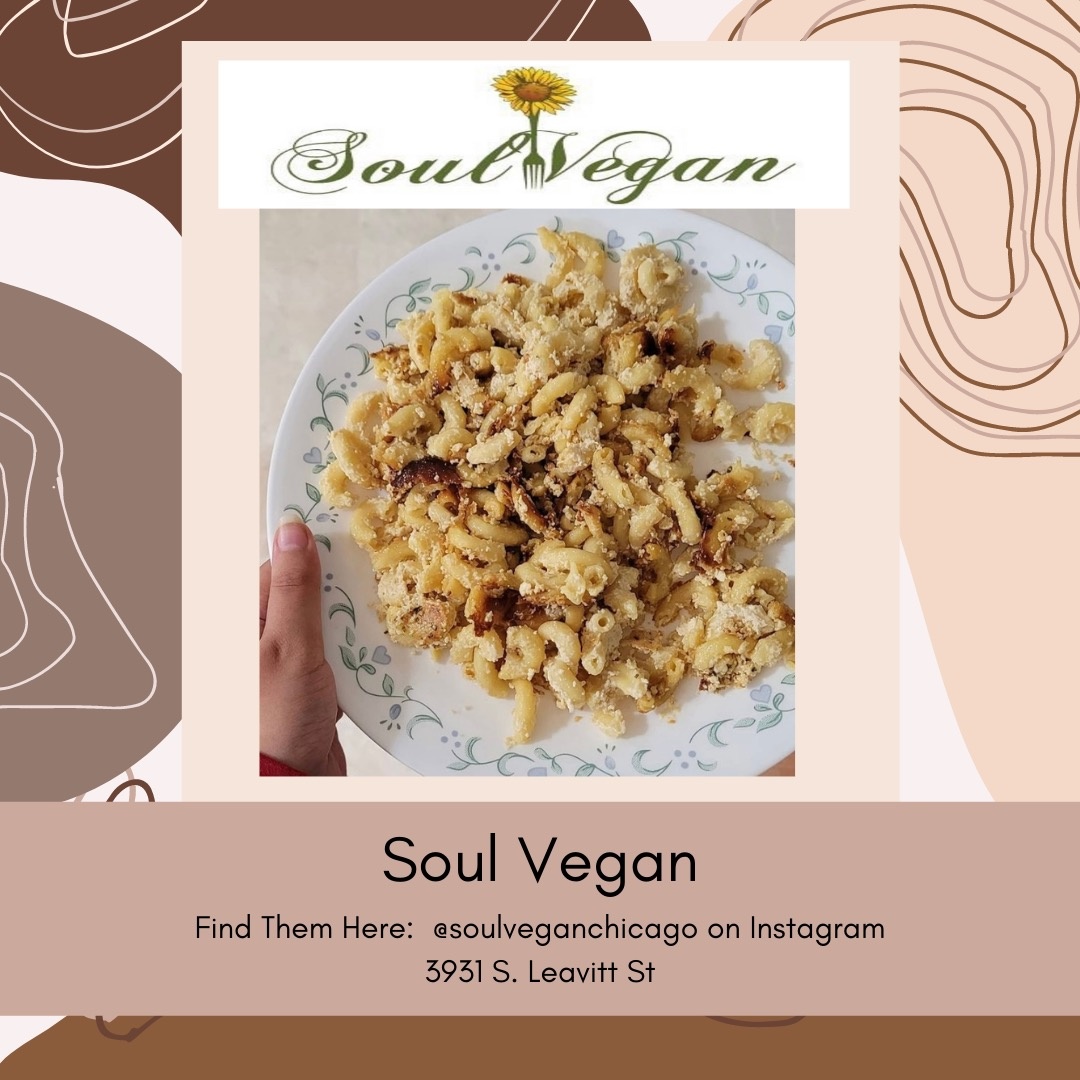 Soul Vegan offers delicious, healthy foods that are good for your soul. Its carefully-crafted, award-winning series of salads, sandwiches and entrees are made fresh, packaged at the peak of flavor and delivered to your neighborhood supermarket or health food store. Through its plant based prowess, Soul Vegan manufactures foods that are in harmony with the earth, and makes vegetarian and vegan food alternatives available to the masses.
15. Flippin Flavors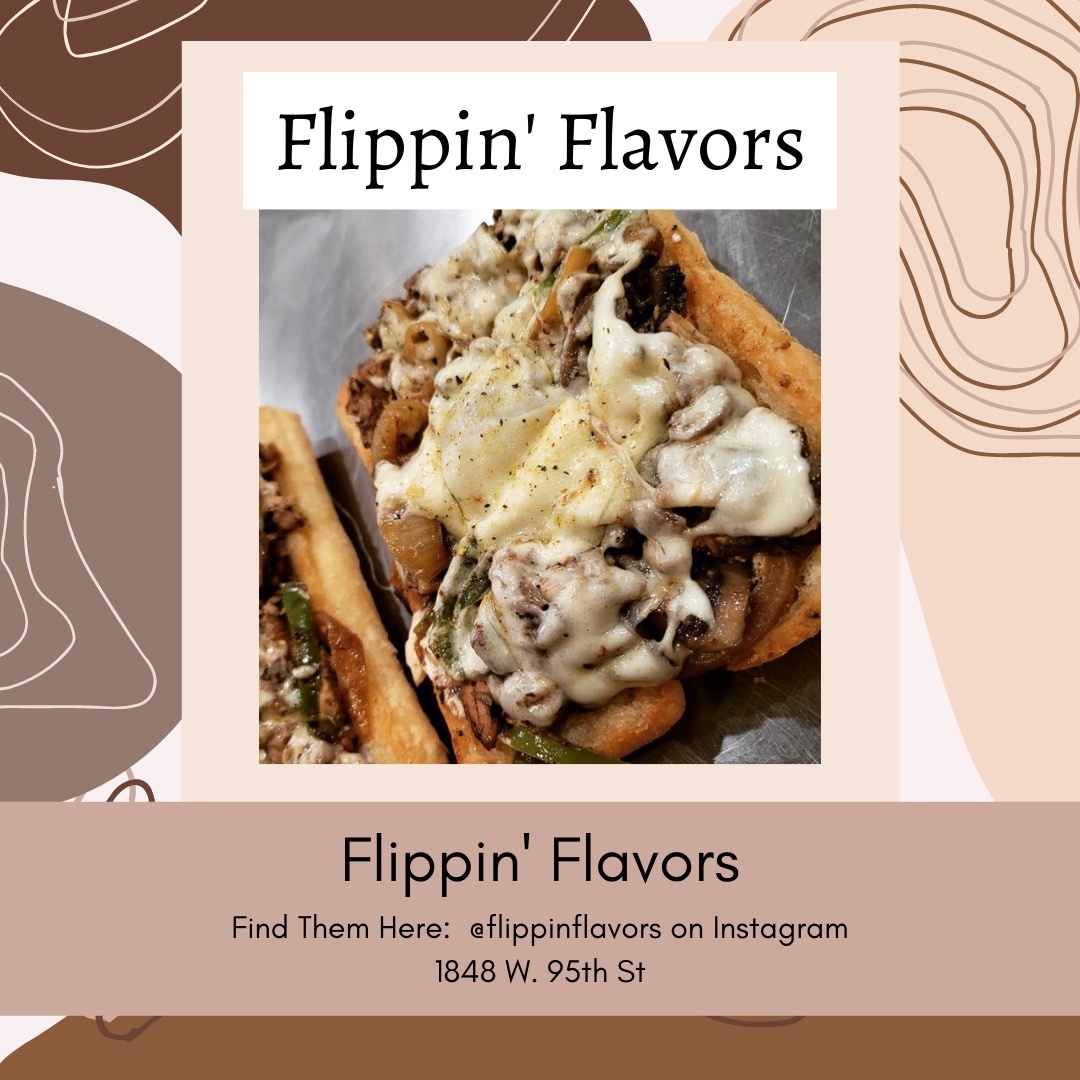 Flippin Flavors is a Beverly-based restaurant and caterer that provides good, clean and all-natural foods, marinades and seasonings. The made fresh menu where, as the moniker suggests, the focus is always on the flavors, consists of salads, sandwiches and hoagies. But you can also bring the flavors home and make them your own with Flippin Flavors' prepackaged rubs and marinades.  
Do you have a favorite Black-owned food and beverage spot in Chicago (yes, in Chicago proper) not listed here? Tell us, and the world, about it in the comments, because sharing is caring, and the truth is: there's enough room for us all to win!