3 easy ways to style a tunic dress and make the most of your wardrobe!
Tunic dresses can be one of the most versatile and crucial pieces in your wardrobe. Why? Because they can be worn many ways by simply adding pieces or by wearing it on its own. Still don't know where to start? Don't worry. Below we've listed 3 ways to style your tunic dress and the best part--you most likely have these pieces in your closet already. Win!
We're using the Everly 'Little Olive' Dress as an example simply because it's super cute and perfect for the summer. Without further ado, let's begin: 
1. Solo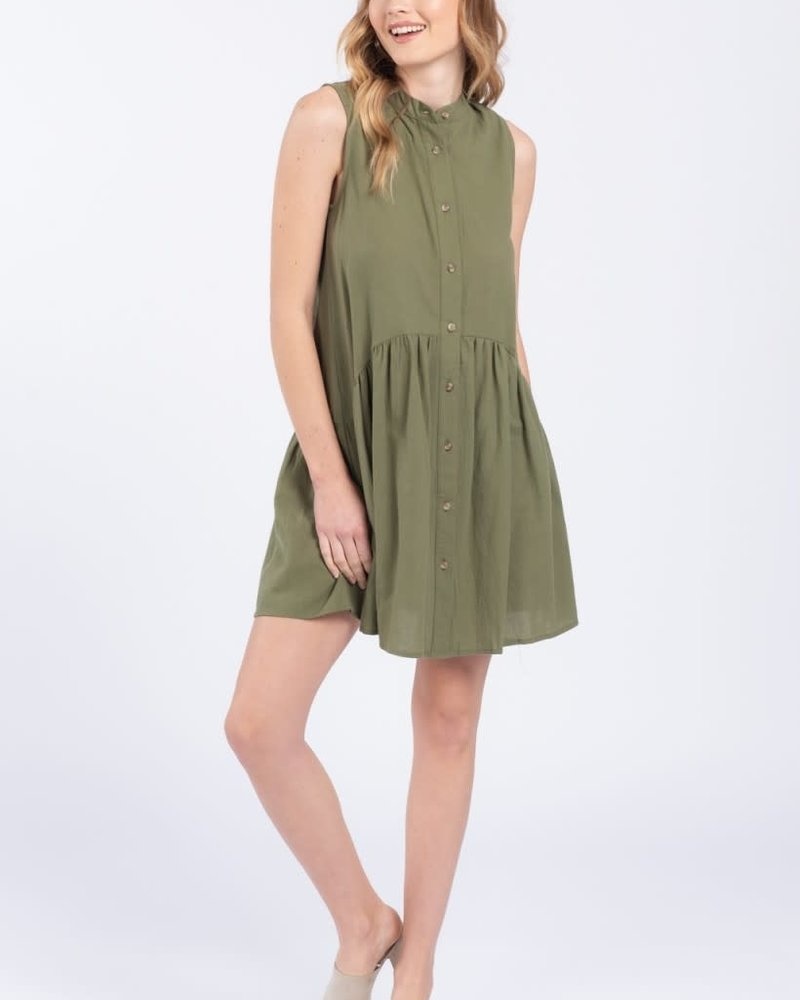 The first way is the most obvious way: wear your tunic dress on its own. If you want to step it up a notch and stand out with your style, add accessories. The Everly dress is the perfect olive color because it can act like a neutral. Pair this dress with a fun colored shoe (think leopard, red, yellow, etc.) or keep it earthy with a brown leather sandal/heel. The options are limitless! Just add your favorite cross-body bag and go. Accessories are the best way to showcase style because you can do a lot or a little; it's completely up to you and no choice is the wrong one. 
2. Transformed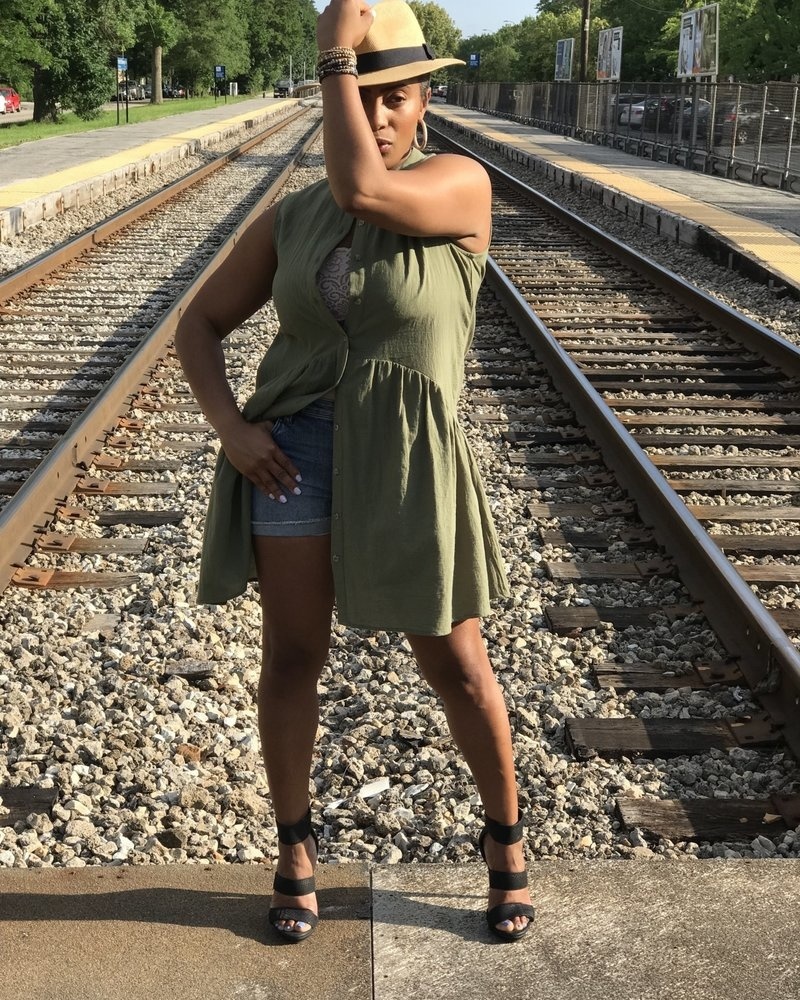 The Everly 'Little Olive' Dress offers even more versatility because it has functional buttons that allow you to adjust how "open" you want the dress to be. Button it all the way for a chic, reserved look or button it halfway for a more playful look. To transform this tunic dress, button it to the waist leaving it open at the bottom. This way you can pass the tunic dress off as a top and pair it with denim shorts or even jeans. Finish the look by adding a strappy heel and head out for the night. If your tunic dress doesn't button down, don't fret. Simply tuck the front into your denim for the same look! If you want to go for an even more relaxed look, wear it over your favorite pair of leggings, throw on a denim jacket, and add sneakers for every day style. 
3. Layered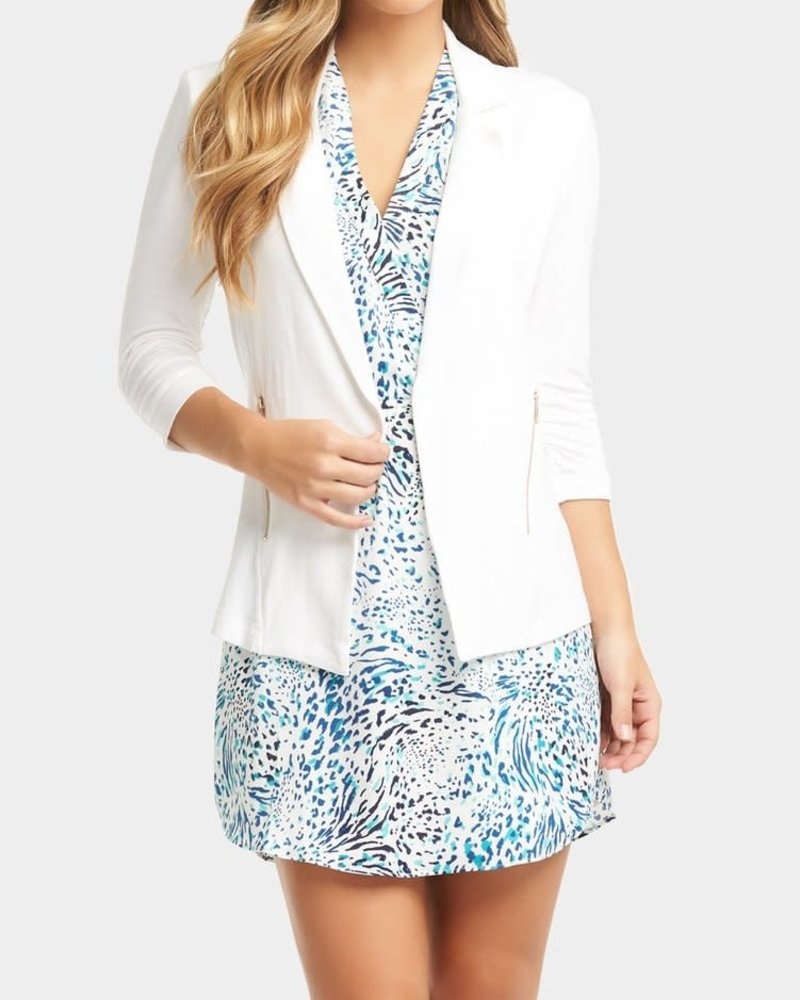 In our last look, we're adding a piece to the dress to make it truly versatile. Blazers can add shape and chicness to any look; especially dresses. Add your favorite structured blazer (structured is key for a looser fitting dress) to create a bit of shape. For the Everly dress, adding a lighter colored blazer (like our Tart White 'Nicki' blazer pictured) can create a whole new look and feel. Add a simple earring and a court shoe for the perfect office-ready look or add a small clutch, barely there heels, and a bold lip for a night out on the town. Et voila! 
There you have it: 3 ways to style a tunic dress and make the most of your wardrobe. When buying pieces it's important to not just see them for exactly what they are, but for the different ways they can be worn and transformed. In this series we added denim, heels, sandals, accessories, leggings, and a blazer. Those items should be in every closet because of their versatility. And so should the Everly 'Little Olive' Dress! The color and buttons are perfection and make this dress a breeze to style.